Typical dishes

Among the typical dishes of the rural tradition we find fave e cicorie (broad beans and chicories), a kind of delicate broad bean puree accompanied by wild chicories seasoned with extra-virgin olive oil; the Scurdiata is a soup made with cooked dried peas, stewed vegetables, usually turnips and chicories, and pieces of fried stale bread.
Another "poor" but delicious first course is i ciceri e tria, a particular preparation of pasta and chickpeas made slightly broth-like; a special touch adds the so-called "tria" which is fried in boiling oil and then spread on the steaming dish.
As for a second course with meat, we must mention pieces of horsemeat cooked for a long time in a pignatta (a terracotta pot).

The gnummarieddhri are roulades with grilled lamb innards; the parmigiana is a great dish of Salento cuisine based on fried aubergines and fresh tomato sauce.

The sweet protagonist on all of Salento's tables is the Pasticciotto, the true icon of Salento's pastries. Here the saying goes that the custard went off to marry the shortcrust pastry. Its fragrance results from the use of lard and a rapid cooking technique. For the Salentini it is the dessert par excellence and a must in any pastry shop worthy of its name.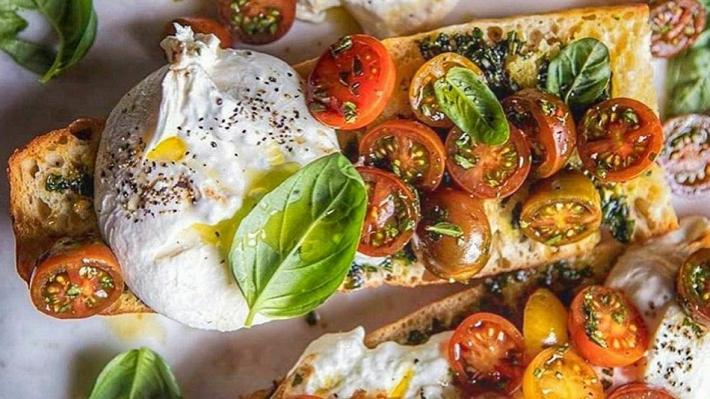 If you want a quick snack, you must try the Rustico, a real local street food, consisting of a disc of puff pastry with a soft filling of béchamel sauce, mozzarella cheese and tomato. Or you can opt for the Friseddha (Frisa), a biscuit doughnut made with wheat or barley flour that is immersed for a few moments in water and seasoned with tomato, oregano or basil, oil, salt and pepper.
At the end of the meal, you can enjoy a legendary coffee on ice. But how can it be possible? No place in Italy does anything close to the ice coffee that you can enjoy in our bars. We owe the invention to Antonio Quarta, the grandfather of the current owner of the Quarta Caffè Company. He had noticed how the classic coffee made in advance, sweetened and refrigerated, was gradually losing much of its initial fragrance. He then thought of preparing the coffee and pouring it immediately into a glass full of ice. In the '60s there was also a nice variant that consisted of sweetening the coffee with almond milk instead of sugar.